Optimizing to boost user experience is key to the long-term success of any site on the web. If you're already familiar with Google Analytics, you know that measuring your website's performance using metrics is a great way to learn where your site needs improvement. Core Web Vitals is a subset of Web Vitals that apply to all web pages, should be measured by all site owners and surfaced across all Google tools. And in 2021, it will be one of the top ways to track website metrics.  
To learn more about this leading analytics trend, keep reading.  
So, What Are Core Web Vitals?
Before diving into how you can take advantage of Google's Core Web Vitals, you must understand what it is and why it matters for your business. You can think of Core Web Vitals as the baseline requirements for a site's technical health. Google defines Core Web Vitals as "a set of real-world, user-centered metrics that quantify key aspects of user experience." Also, Core Web Vitals "measure dimensions of website usability such as load time, user interactivity, and the stability of content as it loads."  
Traditionally, Google has remained tight-lipped and quiet about algorithm updates in the past and how they relate to website rankings. But here, in what we believe to be Google's effort to increase transparency, Google is giving us an exact blueprint to optimize our websites for the coming algorithm update.   
The metrics that Core Web Vitals focuses on will change over time, as most trends do. But as of right now, the 2021 Core Web Vitals focuses on three aspects of user experience: loading, interactivity, and stability and includes the following metrics: 
Largest 

Contentful

 Paint (LCP)

: measures 

loading

 performance. An ideal LCP measurement is 2.5 seconds or faster.

First Input Delay (FID):

measures interactivity. For FID, an ideal measurement or time for a page to become interactive is a minimum of 100ms.
Cumulative Layout Shift (CLS): measures visual stability. The amount of unexpected page layout or website layout shift of visual page content. Aim for measurement of less than 0.1.
The Importance of Core Web Vitals for SEO & Ranking
Google aims to help more site owners build website pages that users enjoy visiting. In terms of importance, Google says it will use page experience signals as a tie-breaker if there are multiple pages with equally great, relevant content. If Google determines that a website provides a high-quality user experience, based on its page experience signal, it will likely rank the page higher in search results. However, as far as content relevance goes, Google still prioritizes high-quality content when it comes to rankings. The truth is, a page with high-quality content could rank considerably well even if it had a poor page experience signal. 
So, while you definitely should pay attention to optimizing core vitals, continue to prioritize things like quality content, page authority, and search intent. These factors will boost your ranking in the long-term.  
How Can I Measure Core Web Vitals?
Currently, there is no specific tool available for evaluating page experience. However, there are a few ways you can measure the individual components that go into creating the page experience signal.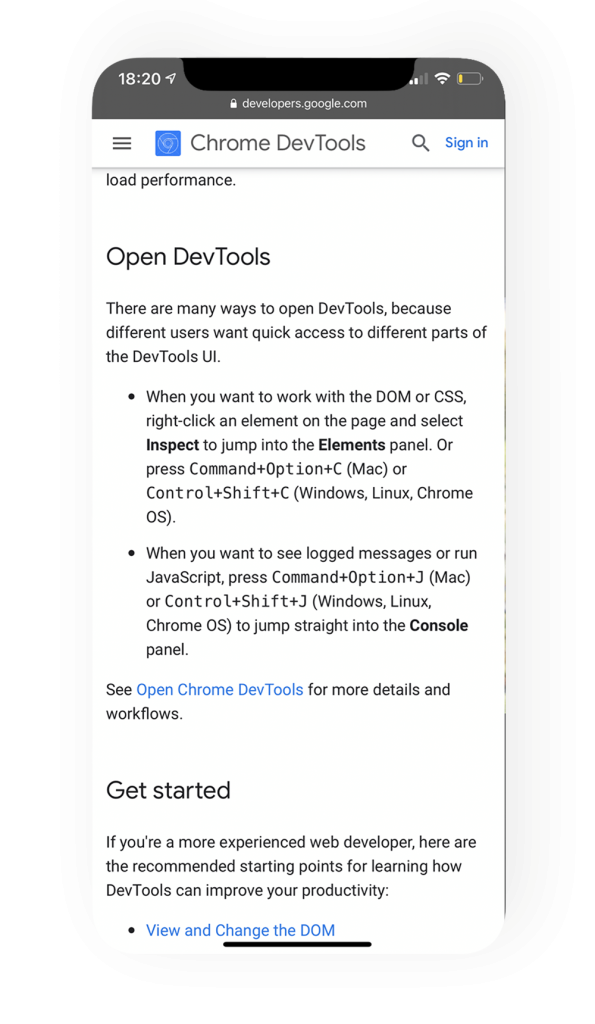 You can use a variety of tools from Google, such as: 
Lighthouse

–optimizes user experience.

 

Chrome 

DevTools

––measures Core Web Vitals and gets actionable guidance for website improvements and changes.

 

Chrome UX report

––tracks user experience; get a hands-on look at all metrics.

 

PageSpeed

 Insights

––reports on a page's lab and field performance on both mobile and desktop devices. 

 
In addition, you can measure user experience signals through: 
Mobile-friendliness

 

Safe browsing

 

HTTPS

 

Intrusive interstitial guidelines
Ready to Get Started With Google Analytics?
Sure, Google's Core Web Vitals isn't integrating into the algorithm in full force until May 2021. But that doesn't mean you can't start optimizing your website now.