Website design & digital marketing for small business
Things are changing, and dorsay® digital marketing agency is here to help. Since we opened our doors, we've become experts at modernizing small businesses to compete in today's rapidly changing digital marketplace. We can do the same for you.
We'll help you lead the way with tailored web design, exemplary copywriting, and visually striking graphic design to optimize user experience.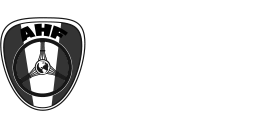 Time for change. Let's get started.
In today's world, digital is a necessity. Don't get caught without it.
dorsay® is your creative and digital marketing agency. You get big brand creative & digital strategy tailored to your small business, at reasonable prices.
Did you know that 70% of your website users are viewing on a cell phone? Think about how you find new places to shop and eat. How do you think your customers find you? It's mostly mobile phones! At dorsay we focus on responsive website design. Your users need to love using your site on their mobile device. The key to earning new customers is making sure your site talks to them. And in a way they understand, with the least amount of effort from them. By the way, the least amount of work from you is a dorsay website.
Search Engine Optimization (SEO), simply put, is the science of using search engines to meet your business goals. SEO has become so complicated in recent years, that an entire profession was created. Without SEO, the search engines will punish your organic and paid search results. We create a strategy that is all-but-guaranteed to build your search rankings. With our thorough understanding of your business and brand, we can drive you to the top of the search engines.
Digital Advertising, or Pay Per Click Advertising is a wondrous thing especially when done right. With PPC (pay per click) advertising, we can reach a very narrow target both locally and nationally. PPC advertising gives us the ability to reach your audience exactly where we know they spend their time, and when they'll be there. PPC includes Google Ads, Bing Ads, and even Facebook and Instagram campaigns. PPC is both passive and active. We can target customers for you, or we can be there when they search.
While we don't manage social media accounts – we design and build strategies for your team to execute. We'll conduct a full analysis on your social media accounts, and create a strategic road map for you to follow. Optionally we can include refreshers and modernization of strategies annually. 
We build brand experiences with strategy and design. We always focus on what sells and deliver it in a unique way. Graphic design can set you apart in many ways. It can get you noticed, it can convey depth to your brand, and it can depict and relay information in a unique and catching way. Our Graphic Design services include print, digital, brands and logos, sales material, promotional material, and advertising design.
Print design is how you can reach customers right in front of you. What if someone handed you a wrinkled copy of a copy of a copy, crooked on the page? And expected you to buy what they're selling? The right sales materials can make or break a sale. Make sure yours shoot down the competition. Combining the persuasion of art, and the science of marketing, we will make sure it sells. Because that's what your new design needs to do; sell.
Every day, 269 billion emails are sent. Every day, businesses are communicating with customers, communicating with other businesses, communicating with you. All good marketing begins with setting a goal, and email marketing isn't any different. A successful email marketing campaign challenges recipients to take action and engage with your business, building leads and sales.
Great photos have a huge impact on the effectiveness of your brand, showcasing your products, locations, and services. We make professional photos to help you stand out from the crowd.
From 3D renders to representing your brand on your new package we can do it. We've designed packaging for wedding venues, beverage, and food companies. Not only do we design the packaging to fit with your brand, but we also render product images in 3D. 3D renders are perfect representations of the final package for use in sales, promotional materials, and website content. 
Got an idea, project, or want to modernize your marketing? Questions? Let's talk about it and see how we can help. Use the form.