If you're not using Instagram's story feature to promote your business, you may be missing out on huge opportunities. Not only are Instagram Stories fun and entertaining, but they're also one of the best ways to grow your audience, build brand awareness, and turn viewers into customers.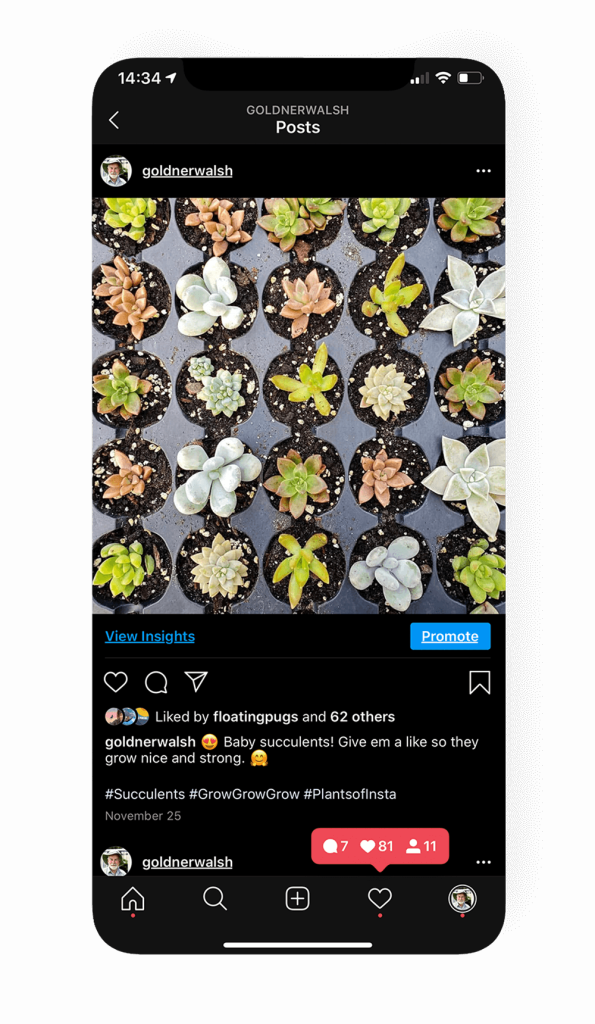 Though 2020 is almost over, rest assured, the Instagram Story feature is not going anywhere any time soon.
What Makes Instagram Stories so Effective?
Instagram has built its success around polished visuals, engaging captions, and accessible hashtags. And with 300 million active daily users, we'd say it's been pretty darn successful. What makes Instagram Stories so effective as a marketing strategy is its ability to engage users in personal social interaction with content tailored specifically for them––or people like them.
Over time, the algorithm generates ads and other user content that matches users' interests, likes, and shopping patterns. Which creates a feed generated to appeal to the user, boosts user engagement with accounts, and the cycle continues.
Use Instagram Story to build your audience with these tips.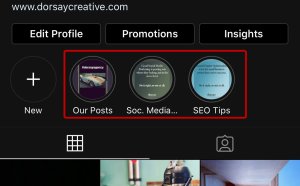 #1. Use Story Highlights to Your Brand's Advantage
Since standard Instagram stories disappear within 24 hours, the Highlights feature allows users to save their stories for public viewing. This is a great way to make your content evergreen.
Consider giving each highlight a theme where you can continuously add new content. For example, if your company has office parties, consider making an Office Parties highlight where you can share your office's personality and candid moments. If you run a restaurant, consider making a Highlight called BTS Kitchen, where you can add fun behind-the-scenes moments in the kitchen. These highlights make your business personable and approachable to your viewers.
#2. Use Polls, Quizzes, and FAQs to Engage Your Audience
The poll feature on Instagram Story is a great way to engage and entertain your audience. If you're releasing something new, consider adding a "Guess What's Coming" poll to your story and watch the guesses line up. Also, hosting an FAQ where users can freely DM you questions they have about your brand is a great way to help viewers feel connected to your brand.
#3. Boost and Share User-Generated Content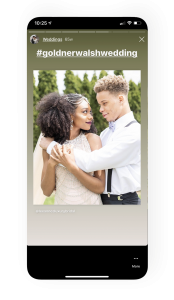 In a previous blog, we mentioned how trendy user-generated content would be in 2021. Why not get a head start? Encourage your followers to feature or review your products in their Stories and to tag your brand in them.
You can offer your followers discounts, freebies, or even a chance to be featured on your Instagram page. User-generated content can save you a lot of time in planning social media posts or story drafts. Give your followers a more personal glimpse of how others use your products. This helps build brand credibility, and you win the trust of your followers.
#4. Share Personal Stories and Content
Give your followers a personal look at your brand by sharing personal stories from their point-of-view. Personal stories humanize your brand and make it easier for viewers to form a connection with your products. Share highlights of your employees goofing off at work, behind-the-scenes of how your products are made, or even special stories about how your products or services make a difference.
#5. Use Video Content to Boost Story Views
If you've been staying up to date with digital marketing, then you know that video content is quickly picking up pace at a staggering rate. In fact, by 2021, 80% of traffic on social media will likely be video traffic. And why wouldn't it?
Whether live or pre-recorded, video content is a great way to stand out against your competitors on social media. You can share videos about how your products are made and behind-the-scenes brand development. Videos in Stories can be a great way to promote your new products to your audience.